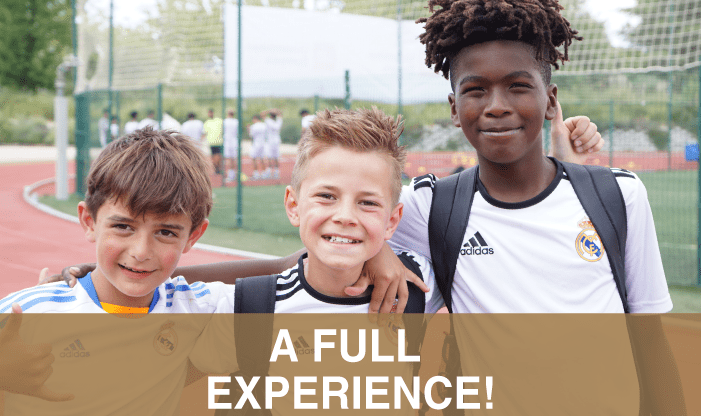 CAMPUS EXPERIENCE MAX IS ALREADY HERE!
Hello everyone!
In January we took our New Year's resolutions very seriously. On our list we wrote that the fourteenth edition of Campus Experience Fundación Real Madrid would be EPIC. And so…
We would like to introduce you to CAMPUS EXPERIENCE MAX! The new Campus Experience programme in which you will be able to live a complete experience with top level training.
DISCOVER ALL THAT MAX HAS TO OFFER!

Do you have any questions? Visit our website here.
Do not miss this opportunity!
For further information:
inscripcion@campusexperiencermf.com
+34 912 775 988 
The team of Campus Experience Real Madrid Foundation.