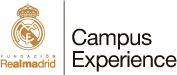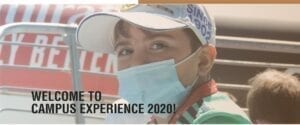 We begin the 11th edition with more excitement than ever
Campus Experience Real Madrid Foundation open its doors to receive all children for this 2020 edition.  
We come back with more illusion than ever to keep accomplishing our kids dreams, and make an unforgettable summer for them.  
During 10 weeks, from June the 28th  to September the 5th, we wait around 1.000 participants to come both interns and externs programs of Campus Experience.
We would like to thank you for all your confidence given to us each year. It's a pleasure for us to keep sharing with all of you, those days with plenty of excitement. 

Aren't you subscribed yet? Make a registration in Campus Experience and enjoy a summer with plenty of sport and amusement.

Follow us on social networks and
don't miss the day to day of our participants!
Kind regards,
The Campus Experience Real Madrid Foundation team.