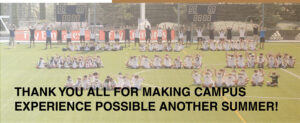 Campus Experience Fundación Real Madrid ends a summer full of new experiences
Last 28th of June we opened the doors of Campus Experience with great enthusiasm and emotion.
Thanks to the security protocol implemented, we have guaranteed the health and well-being of all the members of the campus throughout the summer.
We have received children of more than 40 nationalities in all our programs and modalities of internal and external campus. We have also carried out excursions and a lot of activities that have filled all our participants of passion and energy.
Many thanks to all of you who have trusted again, one more year, in Campus Experience!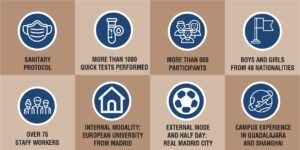 Thanks for the trust placed,
The Real Madrid Foundation Campus Experience Team.